Location
Address
This year's meeting (ORBEL30) will take place in the city of Louvain-la-Neuve in the AGORA building of UCL:

Auditoires AGORA
Place Agora, 19
1348, Louvain-la-Neuve
MAP
Access
By train
AGORA is in close proximity to the railway station of Louvain-la-Neuve. More information on train itineraries can be found on the website of Belgian Railways. Please make sure that your destination is Louvain-la-Neuve Université and not Louvain/Leuven (in Dutch).
By bus
The bus station (Gare des bus) of Louvain-la-Neuve is only 100 meters away from the venue and serves buses from Brussels and different surrounding locations. For timetables and tickets, you are invited to visit the website of TEC.
By car
Note that free parking (zones bleues) around the city center is limited to two hours on working days from 8:00 to 19:00 and requires a parking disk. Numerous (paid) parking lots are available near the AGORA building, such as the Parking Grand Place or Parking Grand Rue. Free parking options exist on the periphery of the city center, in the Parking Baudouin 1er, Parking Lauzelle and Parking Rédimé (less than 15 minutes away by foot, see the purple lots on this detailed map of all parkings)

Keep in mind that the city center is a pedestrian area and can be accessed by foot or from the parking lots underneath.
Welcome to Louvain-la-Neuve!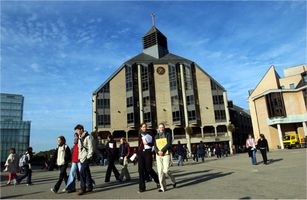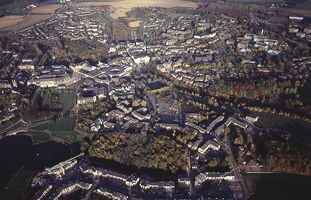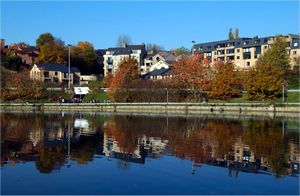 The conference venue is located in the very heart of the city with a cinema, a shopping center, cafés, restaurants and parks in close vicinity.
Curious to know more?
Visit Tourism Ottignies-Louvain-la-Neuve
Accommodation
Please note that you will have to make your own bookings.

Suggested hotel: IBIS Styles Meeting Center Louvain-la-Neuve (from €89/night)
Boulevard de Lauzelle, 61
1348 Louvain-la-Neuve